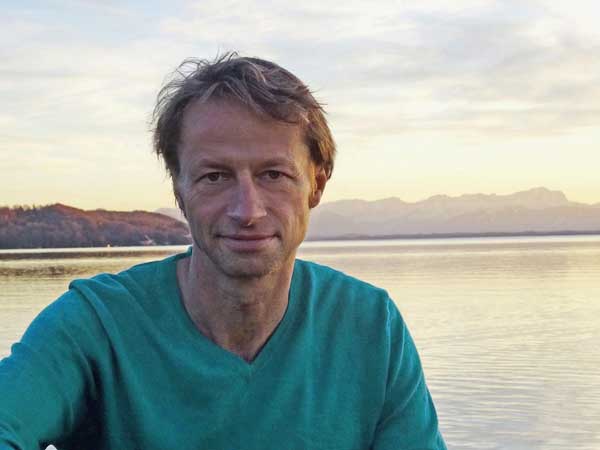 Sebastian Mayer
Seit über zwanzig Jahren arbeite ich mit Menschen in Konfliktsituationen. Ich bin Feldenkrais-Pädagoge und Focusing-Therapeut, das ist eine körperorientierte Gesprächstherapie.
Als Trainer für Stressmanagement, Resilienz und Achtsamkeit bin ich bundesweit unterwegs.
The contact from one human being with another human being
My professional path started after high school. I wanted to get to know myself better – inspired from a workshop, I decided to participate in the Feldenkrais Training. This work touched me so deeply that Feldenkrais became my first profession and I started my practice with the wish to support other people on their path to health and awareness – this was 30 years ago. The wish has remained, and Trainings in other related fields followed: From Feldenkrais I came to dance, to body and talk therapy (Focusing). Out of the experience of working individually with many people (from performers to clients who were close to death) and groups in different fields, the desire arouse to offer trainings to value life with healthy people. This is how my Trainings in Resilience and Stress Management developped. As precious influence and tool the transformative Mediation came into my life.
One aspect has always evolved from the other. I am grateful for the interlocking and enriching of each domain, that often deepens, as if by itself. Over the years, my activity and workshops have expanded in Germany and Europe. What I love most about my work is the deep quality of contact from one human being with another human being.
Telefon
+49 (0) 152 2155 3555
Email 
kontakt@innere-bewegung.de
Addresse
Wassersportsiedlung,  82319 Starnberg